Highcaliber and Labradale Welcome you to Our Website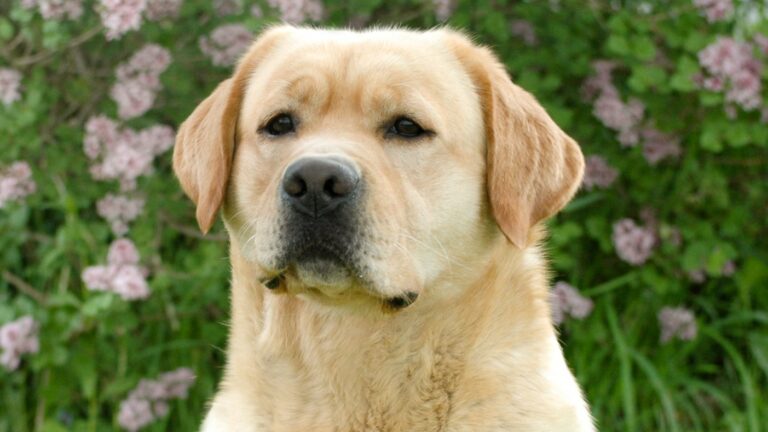 Labrador Retriever breeders for over 40 years, Labradale Kennels (Perm Reg) is owned and operated by Ross Brennan, Liane Chaput Brennan and Sharon Luckhart. We have been honored to have our dogs achieve the highest honors in field, show and obedience.
Offering over a 100 years of combined experience, we offer purebred Labrador Retrievers of outstanding quality. Our website is here to introduce you to our wonderful family of Labrador Retrievers. All are CKC registered and parents (including past generations) of our puppies have certified hips, elbows, eyes and more behind them.
We are very proud of the pedigrees of our dogs, as well as all the achievements that they have accomplished over the years. From Best in Specialties (Labradors only) and Best in Shows (all breeds) wins, to field and performance titles, to service dogs … but most of all the happiness they have brought as wonderful companions to our clients and their families.
Sound body and spirit is our priority! We remain devoted to this wonderful breed and continue to strive to maintain our goal to produce sound, quality loving family companions that meet the Labrador standard. All breeding stock is certified clear for hip and elbow dysplasia. We also utilize modern science, completing genetic testing to ensure that our puppies cannot be affected by Exercise Induced Collapse (EIC), Progressive Retinal Atrophy (PRA-prcd), Centronuclear Myopathy (CNM), Hereditary Nasal Parakeratosis (HNPK) among others. Not only this but our lines are proven results in conformation, obedience, rally and field.
We hope you enjoy the site and please contact us if you have any questions or would like to make an appointment visit our special Labradors.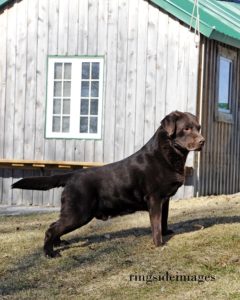 We are located 45 minutes from Montreal, Quebec and ten minutes from the U.S. Border.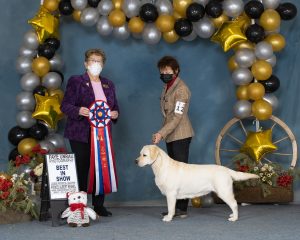 We recommend Eukanuba!
Not because we have to,
but because our dogs are in
amazing health, shape, and coat.