Labradale and Highcaliber Kennels have truly been blessed with Labrador boys of outstanding quality and incredible personalities. Not only are they an amazing addition to our family, but can be to yours as well, as we do offer stud services for approved registered Labrador ladies with hip/elbow/eye clearances.
For our US client's shipping is done overnight from Plattsburg, NY (USA). For Canadian clients shipping is done from Montreal.
Contact us for more information.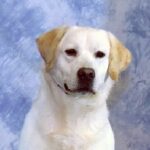 Nitro is a not just a pretty face, he is a fun loving happy boy of high intelligence, strong field drive and trainability, always wanting to please. He represents ten generations here at Labradale!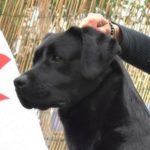 Epic has a generous heart, strong intelligence and loves to show. His strengths include lovely head piece, complimented with a deep brown eye. Dense coat of proper texture complimented with proper breed type and correct movement. A nephew of our "Dany", as with his uncle he aims to please and has a fun sense of humor.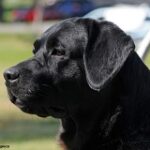 Sired by Dany and grandson of Coffee. This successful boy's winning personality quickly worms him ones heart. He has a constantly wagging tail and outgoing personality.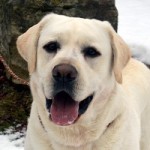 Clint came to reside with us from Devonshire Labs. This boy is as sweet as he is handsome. We're excited to have the opportunity of owning him. He has sired multiple CKC champions.
Ch Atlantic's Hat Trick
Finn came to visit us from Atlantic Labradors until December 2023. He brings with him the characteristics we are known for, including a winning personality. Besides pretty head piece, dense harsh coat and strong breed type Finn also possesses a great front and rear to match.
---
All our boys have OFA Hip/Elbow clearances, eyes checked annually. As well they are PRA-prcd, HNPK and EIC rated either by parentage or genetic testing**. Heart clearances done on all males over two.
Chilled semen shipped overnight anywhere in Canada and the US. US shipments are shipped from Plattsburg, NY. Canadian from Montreal.
International shipments and frozen semen also available, contact us for details.
Our boys do NOT carry the dilute gene. As reputable breeders of Labrador Retrievers we breed to meet the standard and original purpose of this outstanding, noble breed. We do not support breeding for traits not recognized in the breed standard; including silver, champagne or blue Labradors, not to mention various mixed breeds (Labradoodles). These fads are being promoted by non-ethical kennels, typically looking to make money. The only recognized colors are black, yellow and chocolate. Registering non-recognized colors as recognized colors does not make them so. We cannot advise strongly enough such colors are frowned on for valid reasons by those of us who remain committed to the preserving this amazing breed.
**Genetic testing allows us to ensure that our puppies cannot be affected by these diseases.