Ch Atlantic's Hat Trick
Dallen Atlantic Man in Black at Shalimar x Am Ch Atlantic's Little Black Eyed Pea
OFA Good/Elbows normal, DNA clear (EIC, PRA-prcd, HNPK, CNM, Cystrinuria, DM) Heart Echo clear. Eyes checked annually
Finn is visiting us from the famed Atlantic Labradors (Deborah Weinman). He offers strong breed type aligned with soundness and field ability.
He is a sweet boy as is required to be considered for our breeding program. He is gentle and intelligent, willing to please but at the same time takes life as it comes so easy to manage and live with. He also has a great angulation and balance, with well laid back front and good strong turn of stifle.
We are expecting our first puppies from him in 2023 very excited to see what we get.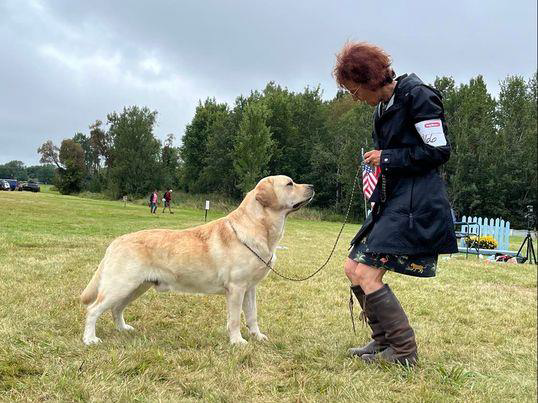 PEDIGREE